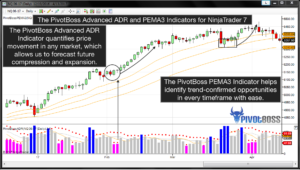 Just wanted to give you a quick heads up on a few important items for Masters Members, but first…
If you haven't joined PivotBoss Masters yet, please consider doing so before the price goes up tomorrow (April 16).
Remember, we've got an iron-clad 30-day money-back guarantee, so get in now while the price is hot.
Click here to read what Professional Traders and Masters students have said about our training.
Latest Masters News:
Looking forward to seeing you soon!
Cheers!
Frank Ochoa
Trader and Author, Secrets of a Pivot Boss